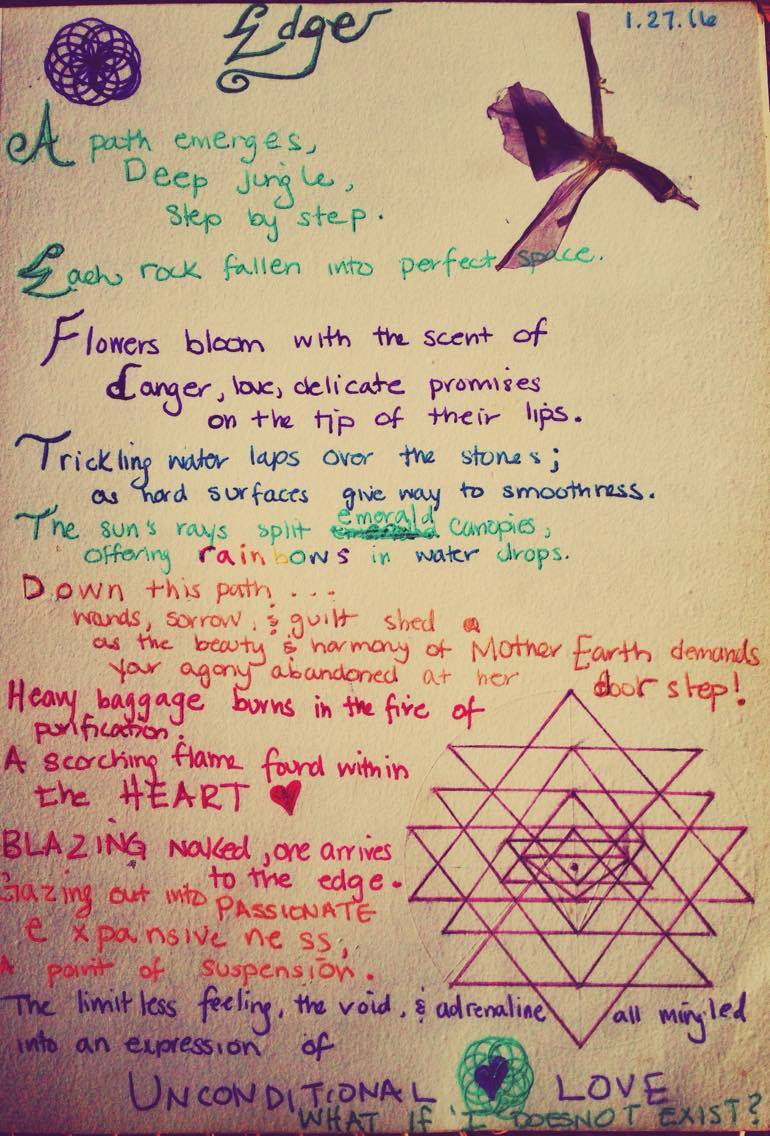 A path emerges,
deep jungle.
step by step.
Each rock fallen into perfect space.
Flowers bloom with the scent of
danger, love, delicate promises, on the tip of their lips.
Trickling water laps over the stones;
as hard surfaces give way to smoothness
The Sun's rays split emerald canopies, offering rainbows in water drops.
Down this path…
Wounds, sorrow, and guilt,
shed as the beauty and harmony of mother earth demands your agony abandoned at her doorstep.
Heavy baggage burns in the fire of purification.
A scorching flame found within the heart.
Blazing naked, one arrives to the edge.
Gazing out into passionate expansiveness, a point of suspension.
The limitless feeling, the void, and adrenaline all mingled into an expression of
UNCONDITIONAL LOVE.
WHAT IF 'I' DOES NOT EXIST?