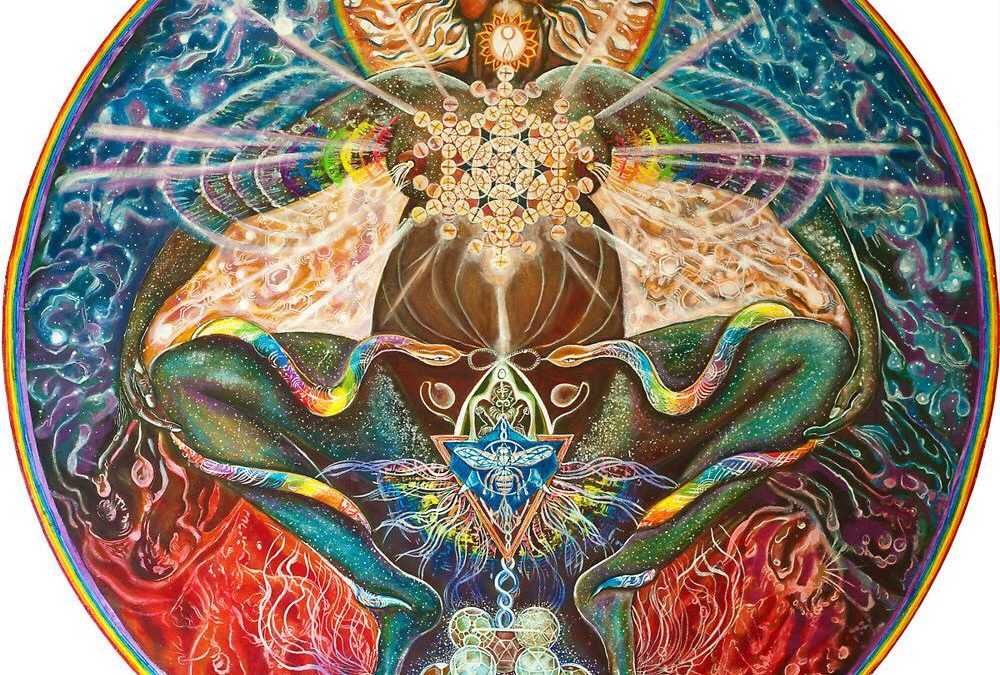 Herbal Warrior of the Light 
10 years ago I stepped into Tai Sophia, which was only minutes from where I grew up and I never knew existed. I was there to drink and mingle for a young professional network meeting. As a lover of bookstores and libraries I was blown away by the available books on plants and esoteric materials and the concept that one could get a masters in herbalism. In that moment I KNEW herbalism is my destiny.
Growing up my parents wanted me to grow up to be a professional, have a budding career, and live the American dream. I came home and told my mother that my new path is being an herbalist, even though I was a dedicated accountant already for 3 years, graduated with a bachelors in business, and was thriving in my field. However, I was unhappy at a desk and it made sense that I wanted to be with the plants for the rest of my life. My mother said, "Oh, you are the medicine woman in the family." Quite frankly, I was outraged that I didn't know this was a thing for our family and wondered why I had to wait 24 years to know AND that type of education existed only minutes from where I grew up.
However as most journeys in life, sometimes we have to travel far and outside of our nature to return to where we belong. This brings appreciation for what we are to become and an insatiable drive that demands that we live out our destiny. I began every day dreaming, exposing myself to plants, and figuring out ways I could make this destiny a reality. 6 years later I was finally in school for herbalism and found myself on our retreat in the mountains of Georgia, where my ancestors lived. I was not there to be with them but at the same time, I was there to be re-united with my soul.
I came across a book called the Warrior of the Light by Paulo Coelho and I felt once again that undeniable truth that comes and smacks you in the face and you laugh at all the ways you were before that moment. I came face to face with destiny again. I wrote a poem and a whole post about how this changed my life that you can read here, but this is a different story.
Photo of Red Woods by April Rameé
WHAT PATH WILL YOU CHOOSE?

This is a story about NOW, 10 years after the dream and now living the dream.  I have spent the past days releasing energies and ways I was before that no longer serve this paradigm. The thing is, I am not regretful of any of the past, in fact quite the opposite. I am in deep gratitude for all the people who have pushed against my boundaries for these enlightened patterns I was living. Patterns that only de-valued the importance of what I have to offer. Patterns that help me live in fear rather than rise up to continue to live fully on my path of destiny. How many of us let this happen every day?
I give gratitude for all that I have learned because each person and failure in life came at that perfect moment to help me grow, to give me a challenge to rise above, and a reason to evolve. I am so grateful for the continued support of the plants, family, and friends in this healing journey for the past 12 years of awakening. I do not think the awakening ever ends. It is a life long path.
I am here as a testament of the path of the warrior.  This is a path of true determination to show up for oneself and bring the change you want in the world. I am here to partner with you to make this lifetime the best possible for you and to see that every challenge is another opportunity to be in deep gratitude.
This year I am embarking upon two major chances for you to study with me after the many years of dedication and hard work I have put into my life. I want to share with you the knowledge that has led me to this point of gratitude. It is time for us to work together to make a difference in the world because the world NEEDS the best version of you and the plants are here for you.
The plants are here to be your guides and teachers. I am only a humble messenger of their potency and life force. I am a humble testament to the way the plants can shift your world, create healing, and support you in every endeavor in your life. I am here to let you know they love you!!!
Let me guide you into understanding how to create a relationship with the plants. This way you can begin your herbal education with the foundation to continue to learn for the rest of your life. The plants want you to connect with them. If you have a connection with them already, they are waiting for you to dive deeper into this divine relationship.
In the online herbal apprenticeship, we will dive in together as a small unit into the foundation of building a lasting relationship with the plants. Each week we will go deep into scientific knowledge and also esoteric understanding of the messages of the plants. As a small group, the class is LIVE, DIRECT, and TAILORED to you! There is time for working with plants that interest you, dreaming with the plants, and focusing on your individual desires of knowing about the plants. There are opportunities if you live in the DC area or nearby to work in the garden to have hands on experience guided by me, but let's be honest…the plants will do the educating.
The herbalism 101 apprenticeship at Common Good Farm is another opportunity for similar learning but in person. There is a focus on learning how to form a relationship with the plants while learning at the garden and having a shorter time commitment.
Contact me by email or phone. I can skype and discuss in details more of the programs. I am so passionate about these learning opportunities that I could go on and on but who would want to read all of that?
So send me an email, click below to apply, or give me a call! I want to hear about your journey with the plants, I want to be here to share with you mine, and I want to be here to talk about the simple gift we are given every day for free…the plants!
I leave you now with wisdom of Paulo Coelho about being a Warrior of the Light; for what are you except a warrior of your own path?