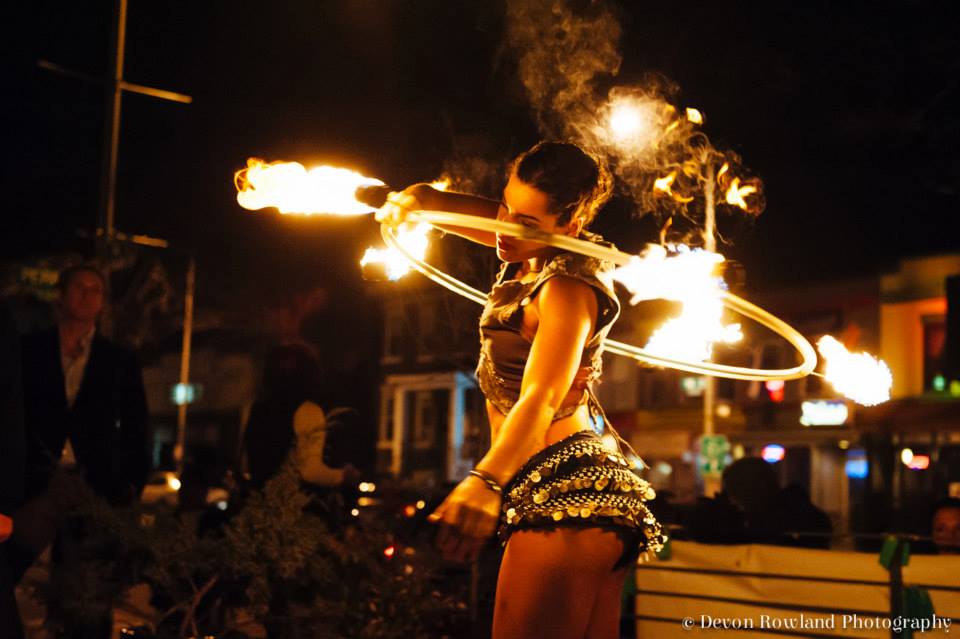 Deep gratitude for Mad Momo's for hosting the Dance A Fire shows showcasing amazing fire performance talent in DC. This is a dream and blessing to perform within my home city, DC. Joy is radiating from my heart from the friends that came out to support.
I danced to the following three songs:
Hypnotize – Notorious B.I.G (17th year anniversary of his death)  — Fire Hoop
Smokey Taboo- Coco Rosie   — Fire Fans
Talk Dirty (feat. 2 Chainz) – Jason Derulo   — Fire Hoop
You can check out the Spotify play list here.
Here are photos from the great Devon Rowland Photography